Who is Series
Download Who We Are Brochure
For over 30 years SERIES Seating has been the global industry leader in design, manufacturing, and installation of ergonomic seating systems. All SERIES seats incorporate dynamic ergonomic designs to facilitate "active sitting" which increases blood circulation and reduces back strain, joint stiffness, and muscle fatigue – even when sitting for long periods of time.
By manufacturing all seating components in-house, SERIES is able to provide the highest quality seating in the world available at competitive prices. We are committed to exceeding customer expectations and improving quality of life by providing the best products on the market, manufactured with environmental protection in mind. These values and principles are reflected throughout SERIES and can be seen in our products, our people, and our business relationships.
In 1999 SERIES Seating established a U.S. Company based in Miami Florida, with an eye on market needs unaddressed by existing industry leaders. Beginning with the Worship market, SERIES introduced innovative thought that would prove to be the single most revolutionary influence on worship seating in the past half a century. Until this time, over 99% of all churches buying fixed seating, were choosing conventional pews. Less than 1% were purchasing auditorium seating with self-lifting seats.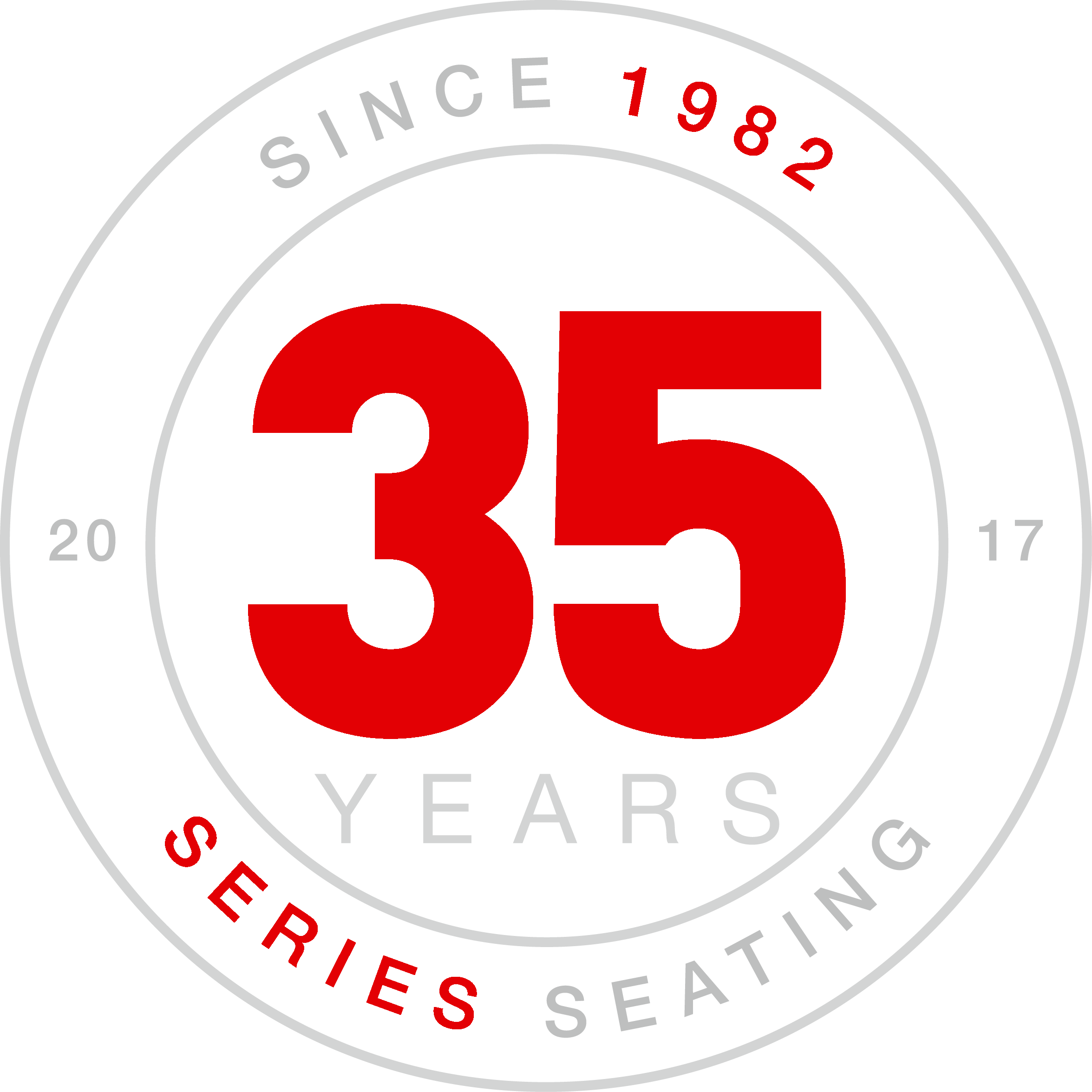 SERIES turned this 99 to 1 ratio upside down, overnight, with the advent of an auditorium seat that would increase seat capacity by 20% over a conventional pew, while greatly increasing traffic flow and reducing maintenance and cost of ownership.
Since the date the concept was unveiled in 1999 to the present time, not a single church that has heard the SERIES presentation has opted in favor of a conventional pew against the opportunity for self-lifting seats. Today we are the only seating manufacturer providing self-lifting seats in all three worship seating types…Pews, Theater Seats, and Stack chairs.
SERIES is more than just another seating option. It's the new standard in worship seating.